MS1 2009
(bullet points)
Analyse the front cover: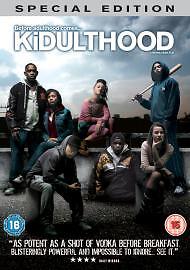 Prequel - Fans of the first film, Adulthood, will want to come and watch this film.
Title - Kidulthood, suggests that the film is going to be about coming of age etc
Promise of pleasure - 'As potent..' - Suggests the film is hard hitting
Violence - baseball bat
Special edition - More inclined to buy the dvd for the special features and never before seen footage
Hints at the narrative - perhaps the two characters stood close together are a couple?
Girl in the center is wearing pink, this makes her stand out from the rest of the characters. Perhaps suggests that she has a bigger role to play in the film.
Tag line - Before adulthood comes kidulthood - again showing that its a prequel.
Expression - Troubled/angry?
Colours - Dark colours are used, with a sharp contrast for the colour of the sky. Could perhaps suggest that the film has many dark, underlying themes.
Audience positioning - Feel excluded, intimidating image to look at
Font style -bold, stands out to the audience. The colour white used could suggest that kidulthood could be seen as an innocent time for children etc
City background - urban area
Social realism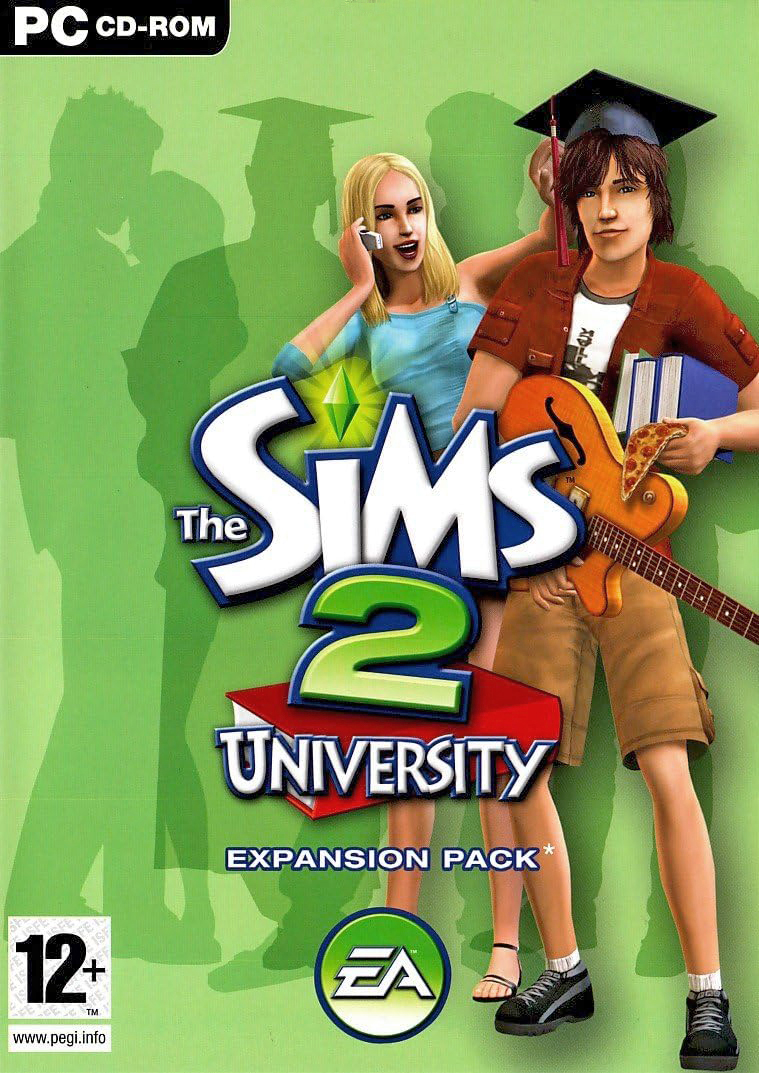 Brand identity - Sims 2, its a sequel, meaning the fans of the previous games will want to buy and play this game. As well as this, children who are interested in university life may play this to try and get an understanding. Recognizable logo, and font style seems to be playful, so perhaps attracting a younger audience.
Well rounded student image - Books and mortar board shows studious side, where as the guitar shows his musical side. As well as this, there is also a girl next to him, suggesting the social side of university life, as she is on her phone, chatting. - Anchorage of stereotypical university students
Background images also show other aspects of university life - the couple in the background etc.Perhaps showing a party atmosphere.
Colours used are bright, could appeal more to a younger audience.
RPG
Expansion pack - extra contents for the game, more of an incentive to buy.
Clothing - Typical teenagers
Direct mode of address/ informal?
Iconography - the logo, books, mortar board
Suggest two different audiences for The Sims 2 University
Fans of RPG games, as the sims is a well known RPG where you have to take control of a characters life. (Fans of The Sims)
Female audience, 12 - 18, aspiring uni students hoping to get a glimpse into the life of a uni student
Explore how the main audience for Kidulthood has been targeted
Main audience (15-25 Males)
Violence - Baseball bat - fans of violence films and social realism films
Promise of pleasure - convinces people to watch the film, suggests that its going to be hard hitting
Presentation of characters - suggests narrative which intrigues audience.
Special edition dvd cover - more material that has never been seen before
Colours - Dark colours used, suggests violence of the film
Clothing - The target audience could perhaps identify with some of the characters
Prequel - tag line shows us that it is a prequel, so if they were fans of adulthood they will want to see this film
Age certificates
Discuss how media texts attract different audiences:
Skins - teenage based, involves house parties, alcohol and drunk taking - Many young people will be able to identify with the characters within this program. Has multiple series, so is majorly successful. Can be applied to different media theories as to why audiences use this text.
The Green Hornet - For fans of action films - car chases, bombs etc. However, people who are fans of Seth Rogen will also watch this film.
Cosmo Magazine - For females aged 18-30 - Discourse of the magazine suggests this, articles about sex and love life. Also has articles on fashion, as well as including famous cover stars that many girls aspire to be like.
Different representations of young people in the media
August 2011 riots
Olympics
Tv shows, such as X Factor
Attack the block
Misfis/skins
16 and pregnant